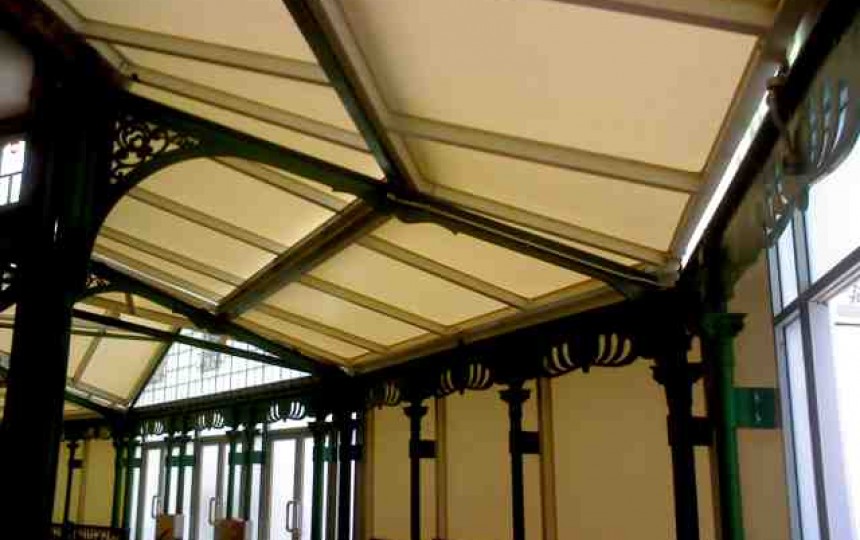 The Royal Hall, Harrogate, one of Architen Landrells most prestigious projects, was recently honoured with a visit from HRH Prince Charles.
The Hall, which reached its 100 year anniversary in 2003, has been the focus of a lengthy renovation process over the last few years in a bid to restore its original beauty. This restoration has included the addition of a fabric canopy to the rear faade of the building. Covering a section of England's last remaining Kursaal otherwise known as a ambulatory (a covered place for walking), the cast iron frame had previously held glass panels but the weight had become too much. The fabric structure, opaque to conceal the industrial view outside, now provides the walkers with protection from the weather.
After months of construction, Patron of the Royal Hall, Prince Charles, arrived on 22nd January to officially open the brand new building. He commented on the project, "I likened the Royal Hall to an elegant and lovely old lady who had fallen on somewhat hard times. I see she has been taken back in time to the beauty and splendour of her youth. The result is simply quite breathtaking".
Other posts by Architen Landrell
---