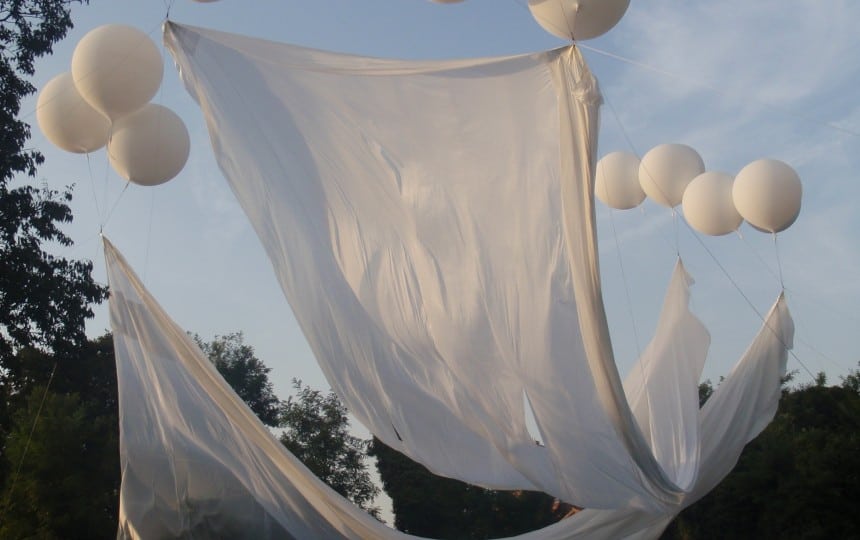 The Venice Biennale is one of the most prestigious and respected cultural institutions in the world, so when Architen Landrell was invited by Gustafson Porter to be involved in their architectural installation at the 11th International Architecture Exhibition there was little pause before we accepted!
This years Biennale is themed Out There: Architecture Beyond Building and aims to show architecture more than just buildings but as a way of representing, shaping and perhaps even offering critical alternatives to the human-made environment. Gustafson Porter took this theme and created their installation Towards Paradise which is a series of features positioned throughout the Arsenale in the centre of the city.
Architen Landrell worked closely with the landscape architects to create the light and airy fabric sculpture which is suspended midair using a series of helium filled latex balloons.
A big hit with the critics, the installation was described as a triumph and by far the best garden of the Beinnale installations.
The 11th Venice Biennale runs from Spetember to November 2008 and offers a wide range of exhibitions, shows and events throughout the city.
Other posts by Architen Landrell
---