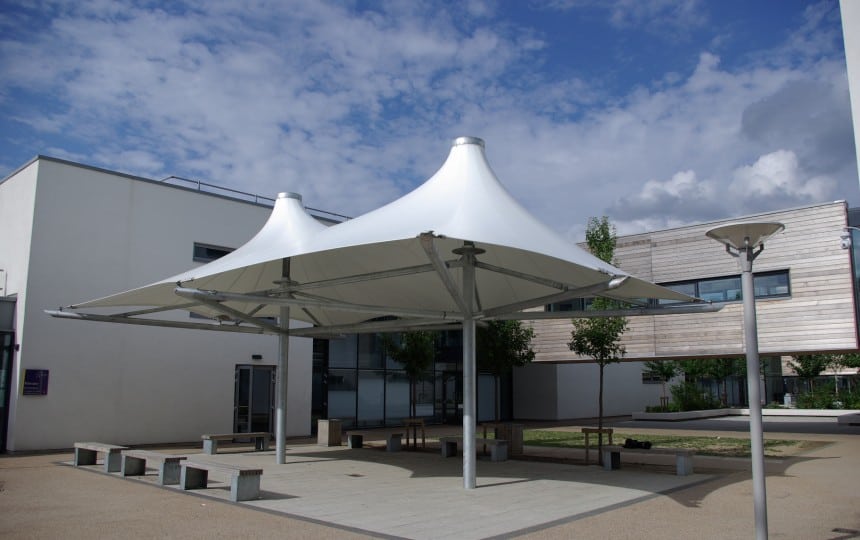 In an ever more difficult financial climate, our clients often ask us to come up with schemes which will transform their project and provide that little something extra but without breaking the bank.
The complexities of tensile fabric structures and the nuances of each individual project have always made us reluctant to deem anything as standard. However, this year we have developed a brand new range of freestanding systems designed to fit together as modules and form bespoke configurations to fit any space!
The 12 exterior products vary in size from 5m up 25m and encompass temporary and permanent, demountable and fixed to offer the maximum range of options to consider.
Why not have a look – click here to see the range!
Other posts by Architen Landrell
---