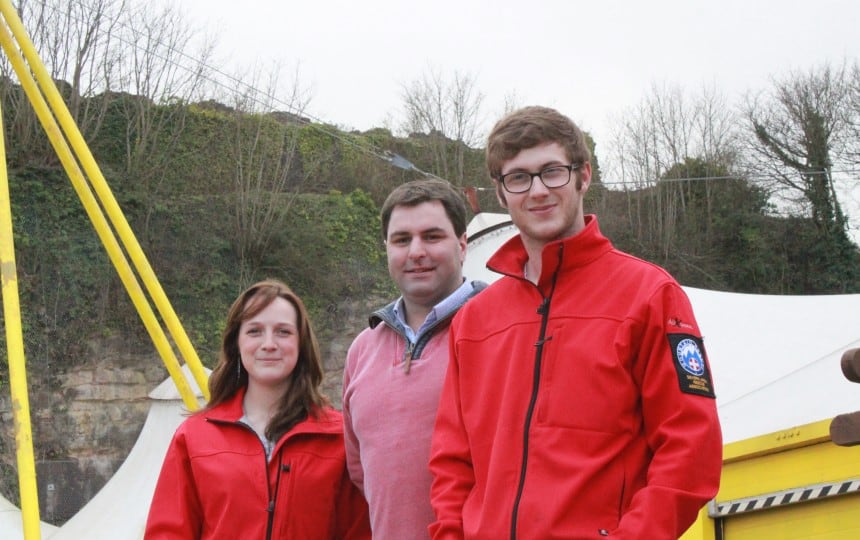 Internationally renowned tensile fabric engineers Architen Landrell are very pleased to announce that they have chosen Chepstow-based SARA as their Charity of the Year 2012 and will be supporting the organisation by holding fundraising events and getting involved with other SARA activities throughout the year.
Severn Area Rescue Association (SARA) are the UKs second largest independent inshore lifeboat and mountain rescue team operating on the River Severn, they rely entirely on donations and public sponsorship. The crew are all volunteers who work very hard to fundraise enough money to keep their station running and kit maintained as well as being on call 24/7 in case of an emergency. They can be tasked at any time of the night or day by the Coastguard, Ambulance, Fire and Rescue Service or Police and work very closely with other search and rescue organisations including the RAF Search and Rescue and other Mountain Rescue teams.
The local charity lies close to the heart of many staff among the Architen Landrell team, Managing Director Lance Rowell spends his free time on his boat in Cardiff Bay and appreciates the hard work that voluntary lifeboat crews do.
As well as assisting with funding the station, Architen Landrell also allows two crew members working for them the time required away from work when the pagers go off in an emergency situation, and offer 100% support upon arrival back to work.
The crew and Architen Landrell staff also cross paths in social activities undertaken by the staff, every year Architen Landrell enters a team into the Annual Monmouth Raft Race in which SARA performs safety cover.
Other posts by Architen Landrell
---