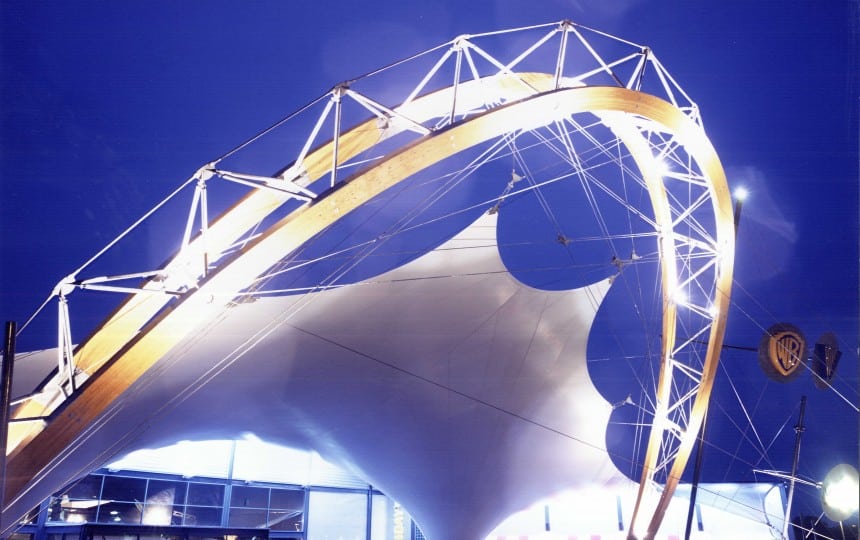 Tensile fabric is rapidly becoming one of the most popular building materials available, its very nature dictates that it can mould itself into the most creative of structures. Just why is it so good though?
The WOW factor
Large tensile structures look great! They are eye catching and unique and put few restrictions on the architects and design team when creating the structure. Fabric sites break up the skyline with exciting projects which no traditional building material can re-produce.
Creativity is no issue
When designing constructions architects can let their creative juices flow as tensile fabrics can be made into weird and wonderful structures. An innovative, unique structure can be created following the most creative design brief with speedy manufacture and installation.
Fabric structures, unlike traditional building materials can be printed on with logos and patterns to suit the clients requirements; they can also be printed in a variety of bright, eye-catching colours.
Rejuvenate your structure
You dont need to rebuild a project if it is looking tired and dated; it is possible for buildings to be rejuvenated with fabric sails or wrap-arounds which can give the same effects as a new build.
Speedy process
Dependent on the criteria tensile structures can be designed through to installed in a quicker time frame to traditional buildings which is essential for last minute projects with specific requirements.
No need to bin when youre done
Tensile structures can be re-located, re-used or recycled when they are finished with and companies such as Architen Landrell can assist clients with this process.
Other posts by Architen Landrell
---