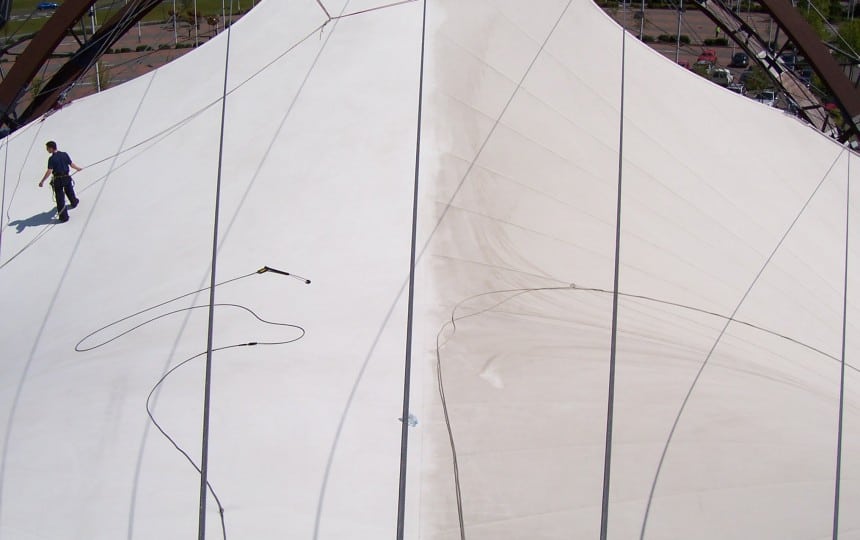 Whether its a fallen tree on your canopy or a dead crow splattered across the roof, professional maintenance teams should be able to deal with the problem quickly and efficiently.
When looking for a maintenance team you should ensure that they have experience working with tensile fabric, as well as maintaining them. Always look to a company with a good reputation and dont be afraid to ask for images of their work, a badly maintained canopy can look ugly but more importantly, can be dangerous.
Emergency repairs can be undertaken swiftly and, providing the correct company is contracted successfully with as little disruption as possible. If you feel you need guidance on what to do with your canopy, our maintenance team are always happy to offer advice and support with no obligation to use the team.
Other posts by Architen Landrell
---