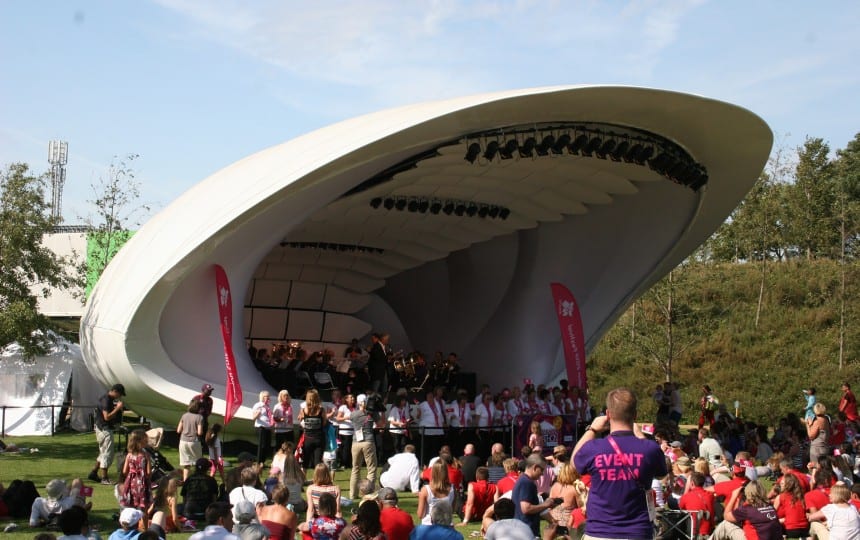 Generally, when people think of a tensile fabric structure the acoustic properties is something which skips the mind but in actual fact the addition of fabric can alter the acoustics within a space.
Specialist acoustic meshes have been developed and can be added internally to absorb sound waves and reduce acoustic reverberation, depending on any other requirements of the fabric these can be small suspended structures such as kites or rafts, as tensioned screens or as wall and ceiling linings.
If drastic acoustic improvements are required specialist acoustic quilting can be added behind the fabric.
An acoustic layer can be included in a multi-membrane system which will enhance the acoustic properties of an exterior tensile fabric structure, this can improve (or reduce) the levels of sound within a space, depending on the client's requirements.
Another option is to clad trussing with a tensile fabric membrane to improve acoustic qualities. The Soundforms structure is a mobile performance shell which was designed to project the sound out towards the audience. Therefore the fabric used to clad the structure was chosen very carefully to ensure it met with the client's requirements.
Other posts by Architen Landrell
---