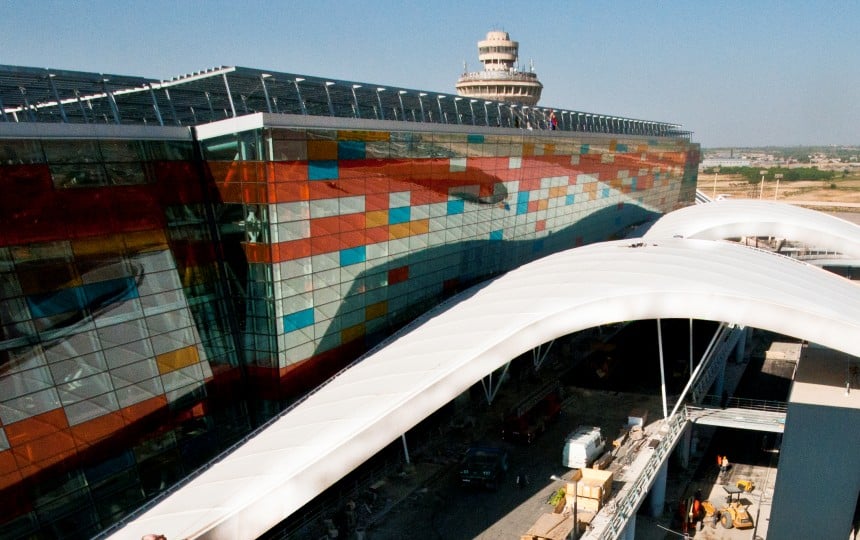 Polytetrafluroethylene (PTFE) is most commonly known as the DuPont Co. brand Teflon, but similar to PVC finds itself with many different applications.
PTFE coated glass cloth has the benefit of longevity with a lifespan of somewhere between 25-30 years and is very strong. With a Class 0 fire rating and ability to withstand high levels of UV and sand abrasion, PTFE coated glass cloth is often used in harsh climates.
The downsides of PTFE? Well depending on what you want to do with your structure it is not an ideal fabric for printing on or demountable structures, it is also slightly more expensive that other fabrics we offer.
Where have we used PTFE?
When a new terminal building was designed for Zvartnots Airport in Armenia the clients wanted to feature tensile fabric, due to the extreme weather conditions in Armenia it was decided that PTFE coated glass cloth was the ideal fabric.
To form an external faade of the new building the clients wanted a fabric that was aesthetically pleasing, flame retardant and strong.
Other posts by Architen Landrell
---