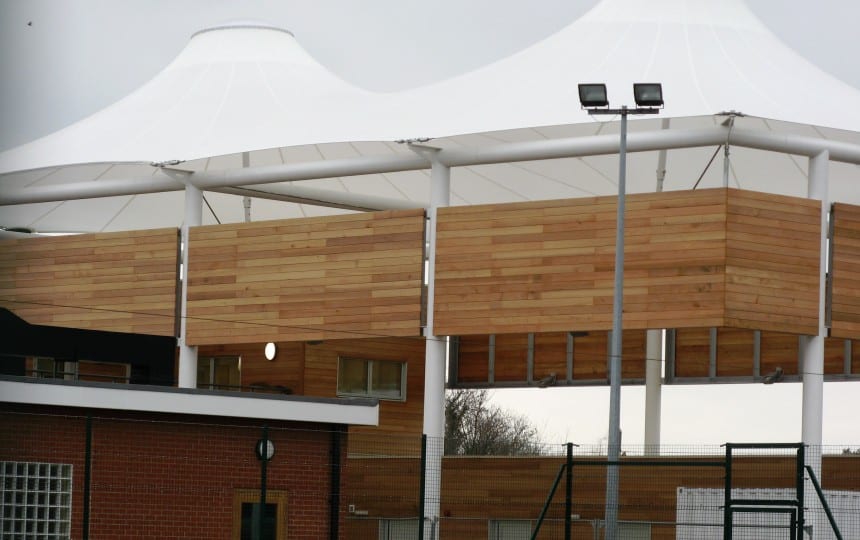 Silicon coated glass cloth has a wide range of applications similar to PVC and PTFE.
A high-strength, flexible fabric with great light transmission, silicon coated glass cloth is great for projects where natural light is important. Offering many of the same properties of PTFE coated glass cloth, silicon has the added advantage of requiring little maintenance.
Where have we used silicon?
Cottenham village college sixth form centre features a silicon coated glass cloth canopy over the technology block forming a focal point for the whole campus.
With the ability to transmit up to 40% of light through the membrane, silicon coated glass cloth was the obvious choice for this structure where maximising light and creating a bright, airy environment was necessary.
Other posts by Architen Landrell
---