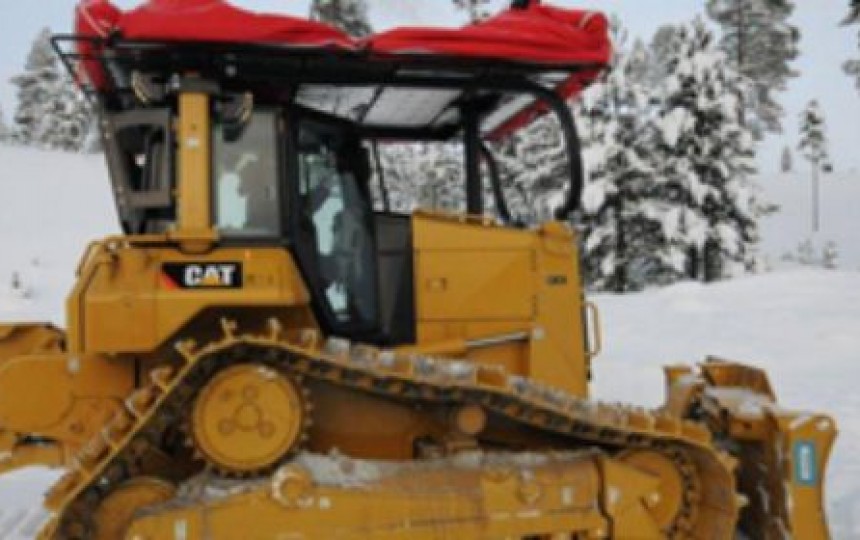 The team will be carrying with them all necessary equipment to carry out tests and readings for scientists providing data on marine life, oceanography and meteorology. This scientific activity will all take place in the science caboose, whilst team members will generally reside in living caboose.
Vital to the expedition, both caboose need to be transported somehow, and so two D6N Caterpillar bulldozers are being used. During the daytime the machinery will be warm thanks to the engine running, but come nightfall where temperatures can drop from anywhere between -70C and -90C the machines need protecting from the elements.
A technologically advanced fabric cover has been designed to be rapidly and easily deployed from the top of the bulldozer and provide an insulated zone with a potential air temperature difference of over 70C between outside and inside the giant sleeping bag.
BBC describes the fabric covers as a lifesaver and along with the expedition team we are very pleased to have found a solution.
Other posts by Architen Landrell
---