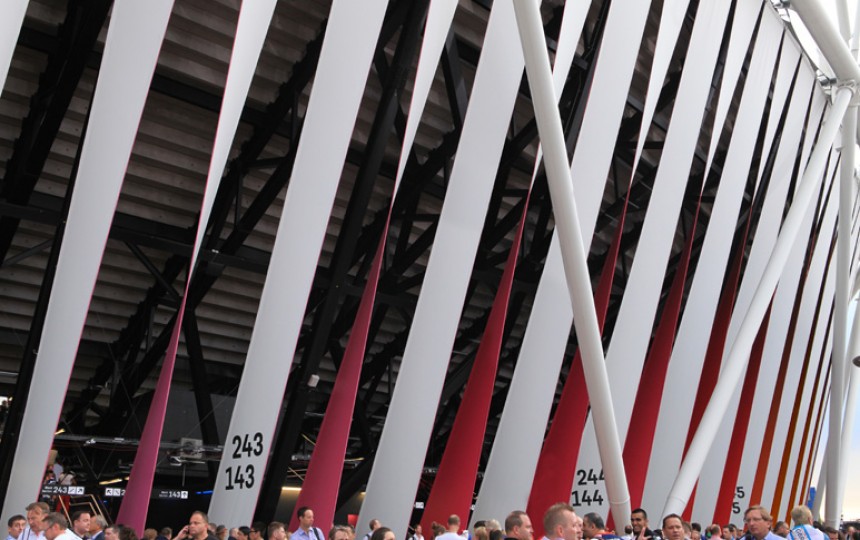 With the London 2012 Olympics not too far behind us, the Olympic Stadium will once again be in the spotlight with news this week that the venue was selected to host the 2015 Rugby World Cup.
As the stadium shifts its purpose from the Olympics to other upcoming events, it will be reduced in size. Part of this redevelopment includes the removal of the fabric wrap. The frame of the stadium was wrapped in 2.5m wide fabric panels creating the twisting colourful pattern we saw during the Games.
As part of the Olympic Legacy, Architen Landrell will be utilising a substantial amount of the Olympic Stadium fabric to design and manufacture a new shade walkway to be installed in Brazil.
Brazil is preparing for Rio 2016 and there is a countrywide focus on sport & education in youth. Leading the way is Instituto Bola Pra Frente, a charity in need of shade. The recycled colourful fabric walkway canopy will be installed later this spring, providing much needed shade and weather protection.
Special thanks to our client, ES Global.
I think its great the stadium wrap is being reused. It will give Bola Pra Frente a sense of connection to the Olympics and to London. The new shade canopy will be a point of conversation that we hope will continue to inspire youth through sport.
Jason Smith, Business Development Manager, Architen Landrell
Other posts by Architen Landrell
---