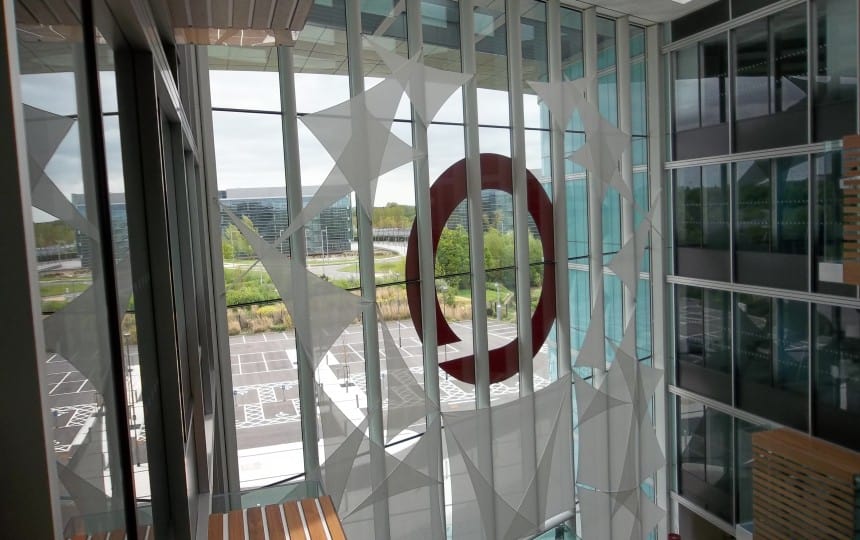 There is an architectural trend towards designing modern buildings with impressive glass atriums. Its not until the building is complete and staff move in when they discover the issue of solar glare.
With many sun control options available, one that is interior design led is the use of fabric. Fabric can take many shapes offering a dramatic and instant impact on reducing solar glare and reducing cooling costs.
Our latest installation is the UK headquarters for Quintiles in Reading. Fabric sails were chosen because they look beautiful, block sun and can be easily removed for cleaning (by simply click releasing karabiners).
Other buildings have opted for sculptural fabric designs. At Tower Wharf in Bristol, we designed, manufactured and installed large bold red fabric cylinders which are suspended from the ceiling. They offer colour and solar glare reduction.
As tensile fabric specialists, Architen listen to your concerns and we design solutions that exceed expectations from the inside out.
Other posts by Architen Landrell
---