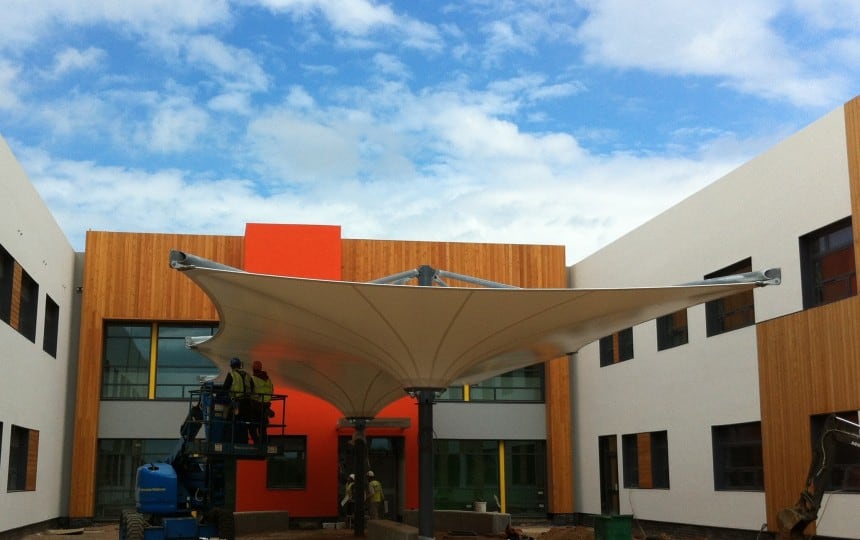 Cambourne Secondary School, a state of the art new school designed by Architects Frank Shaw Associates Limited, is nearing completion. The school is modular in design, allowing it to be fast track built and delivered by Kier Eastern. Highlights include three tensile fabric covered courtyards.
As part of the project, Architen designed, manufactured and installed 2 no Double Inverted Cones (18m x 9m each) and 1 no Single Inverted Cone (9m x 9m). The Inverted Cone, one of our Standard Product designs, is economical, easy to specify and quick to install.
The iconic fabric Inverted Cones will provide all weather protection to the three courtyards, one of which will be a dedicated reading space/outdoor classroom. This space will be equipped with a permanent outdoor box that will be supplied with books for students to read under the beautiful new canopies. The other covered spaces will be used for dining, meet & greet and various outdoor activities (rain or shine).
Stay tuned for photos when the groundworks complete over the next few months.
Interested in creating a covered outdoor learning space at your school? Give us a call on 01291 638 200.
Other posts by Architen Landrell
---