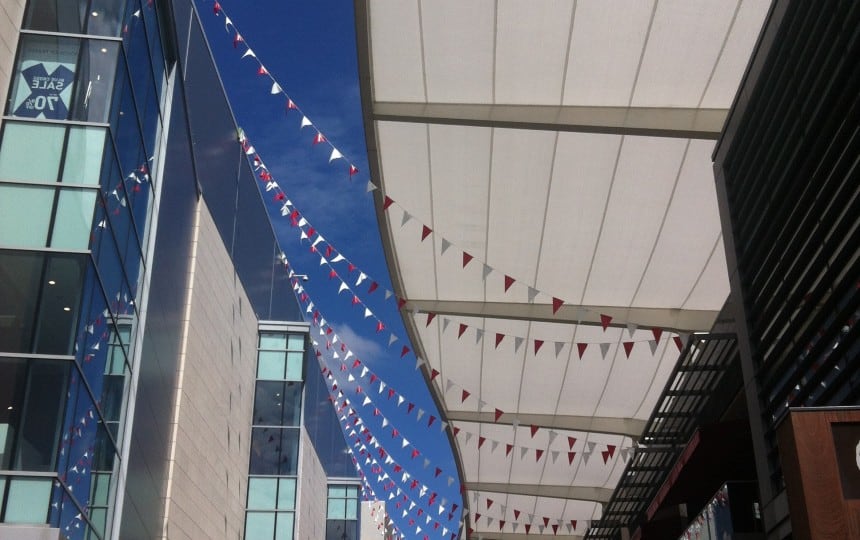 Westfield, White City, saw the hottest day of the year this week. Luckily, they have the UKs largest Tenara fabric canopy overhead to keep busy shoppers cool in the basking sun.
We visited our structure this week and were pleased to see it was performing well and doing its job. The enormous tensile fabric structure looks great with colourful bunting overhead in celebration of the birth of Prince George of Cambridge.
Shoppers said that the combination of bunting and the fabric canopy helped to create a fun, exciting 'festival like' atmosphere, to shop, meet up and enjoy our great British Summer. It was no surprise to learn that the best seller in shops was sunglasses (of course).
Covering over 150 acres of land and taking over 13,000,000 man hours to create, the Westfield London Shopping Centre fabric canopy is a heroic effort in solar shading!
Click here for the project brief.
Other posts by Architen Landrell
---