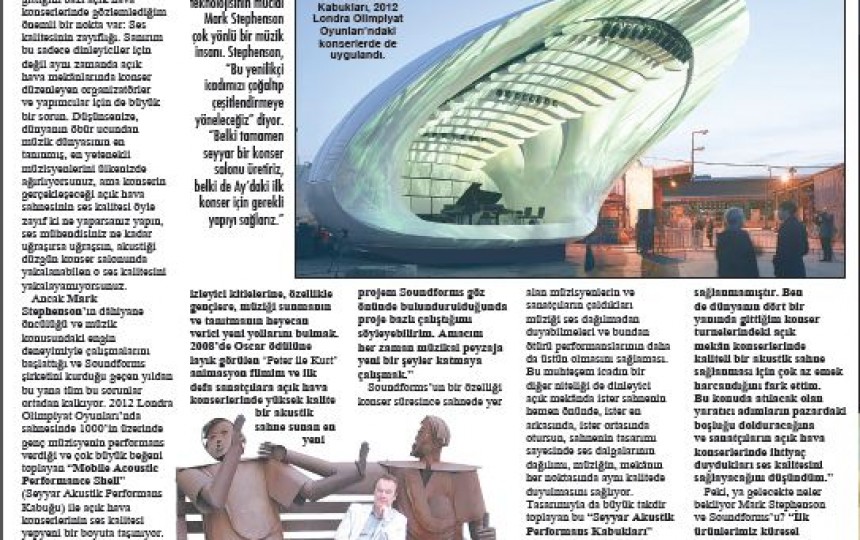 Turkey, a multi-cultural country, known for history, performing arts and outdoor performance spaces have their attention on the award winning Soundforms project.
While we cant yet offer a translation of the Turkish article (in Turkey's equivalent of The Gaurdian), we can let you know the intention behind Soundforms. As the worlds first mobile concert hall quality bandstand, Soundforms extends the possibility of bringing culture to more places and more people.
This award winning acoustic performance structure delivers indoor quality acoustics to outdoor venues. Its no surprise its catching the attention of media worldwide.
First seen in the Olympic Park during London 2012, enquires for Soundforms are coming in from every corner of the globe. Learn more about this beautifully engineered, iconic tensile fabric structure.
Other posts by Architen Landrell
---