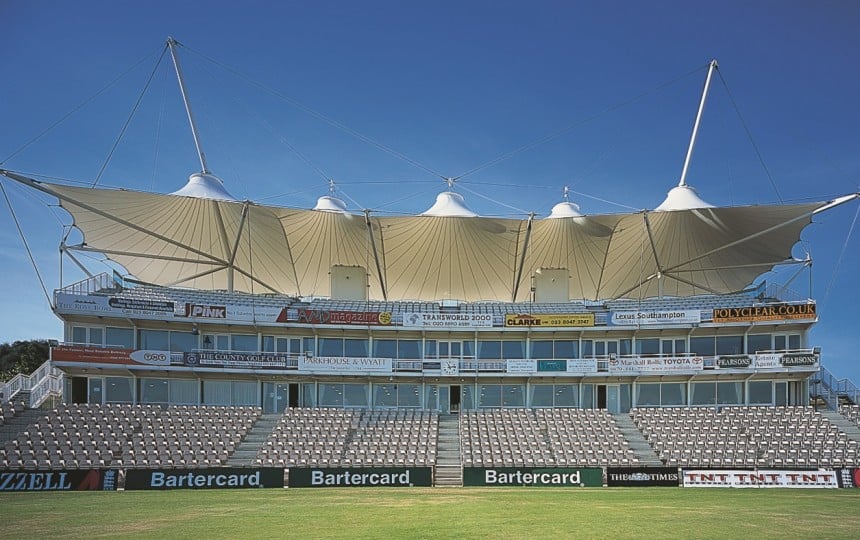 Yesterday, Aaron Finch smashed a world record 156 of just 63 balls as Australia beat England by 39 runs in the first of their two Twenty20 internationals.
Architen was particularly proud the event took place in The Aegas Bowl (formerly known as the Hampshire Rose Bowl) one of Architen's largest tensile fabric installations twelve years ago.
Working with Hopkins and Partners, Architen Landrell manufactured, engineered and installed the iconic bespoke multi conic tensile fabric structure over the grandstand. The architectural grade PVC coated polyester canopy provides all-weather protection for 1000s of cricket fans.
Yesterday, fans in this stadium got to witness history in the making! Congratulations to Aaron Finch for being World Class.
Other posts by Architen Landrell
---