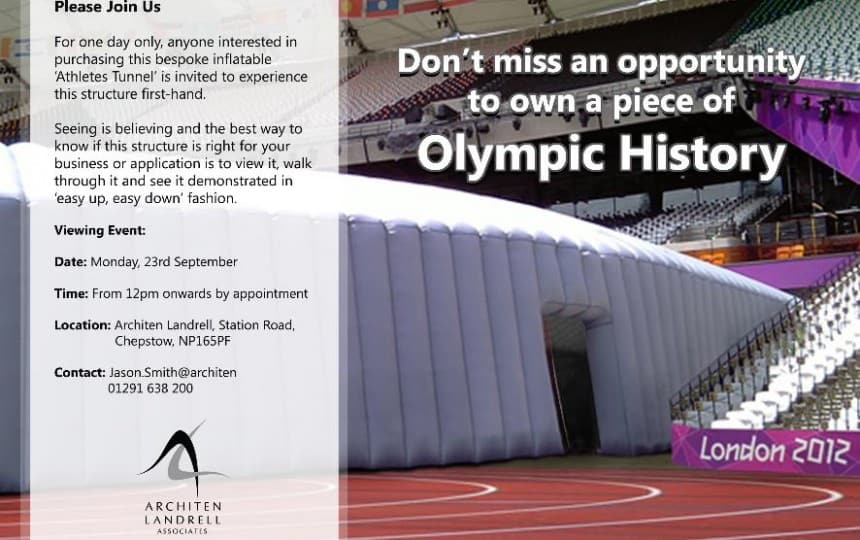 Architen Landrell is pleased to now be offering for sale the inflatable Athletes Tunnel designed for London 2012.
There has been considerable interest in the structure since we announced it was available last month and as a result, we are inflating it and offering tours/demonstrations on 23 September from 12PM onwards.
The structure will be installed outside our Chepstow headquarters, directly across from the Chepstow Train Station.
To book a viewing and a demonstration, contact Jason on 01291 638 200 or Jason.smith@architen.com.
Other posts by Architen Landrell
---