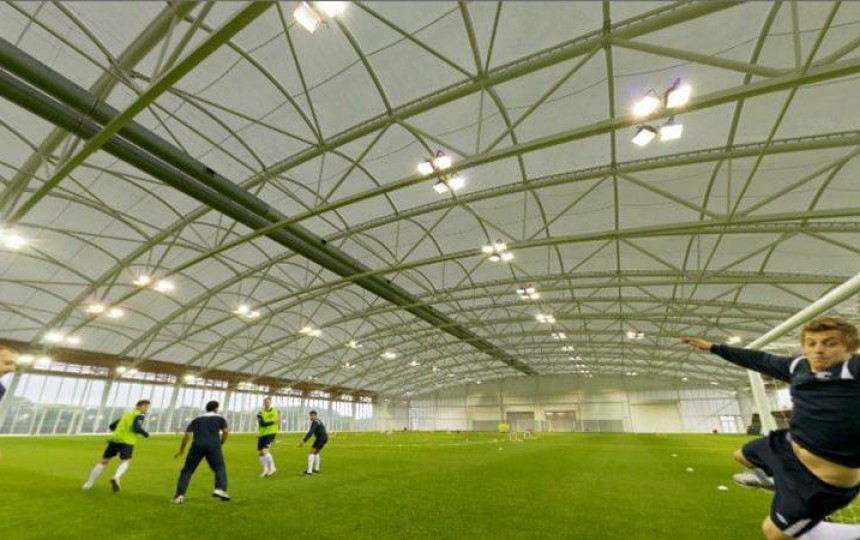 The state of the art National Football Centre at St Georges Park has now been open for a year.
In a very short span of time, the Centre has made a huge impact on sport and the community. Here are a few stats from Sky Sports:
50 Professional Clubs have used the facility
Visited by England Rugby, GB Hockey, Leicestershire Cricket Club
231 Community and Grassroots Clubs have played at the park
57 FA Learning courses completed
Architen Landrell is proud of our involvement in the project. As a specialist subcontractor, we designed, manufactured and installed 13,000 m2 of PVC coated polyester fabric covering the football pitch.
Using fabric as a building medium allowed St George's Park to have a very light and bright space that can be used year round and in any kind of weather.
Richard Bevan of the League Managers Association had this to say about St Georges Park:
"For us it's been an extraordinary year. It's been uplifting and motivating, just the volume of people, not only from football clubs in this country but all over Europe."
Other posts by Architen Landrell
---