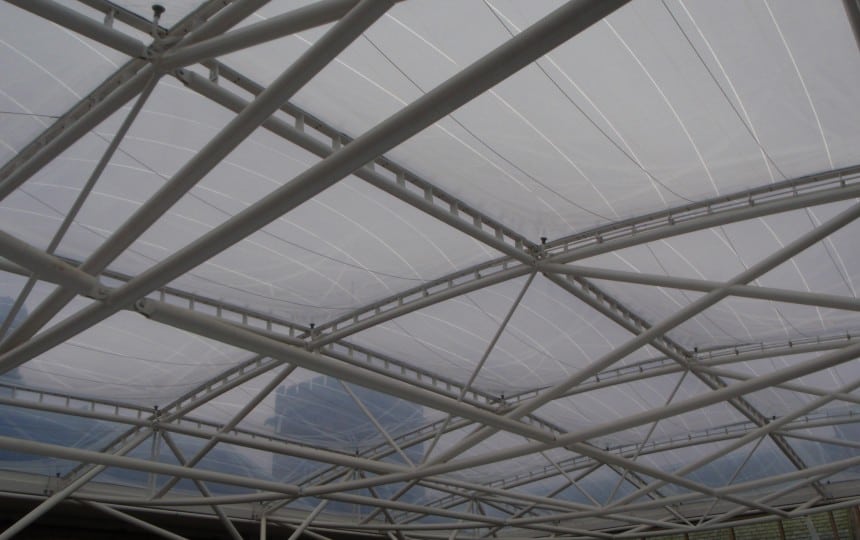 We touched upon the inflation systems and how they work in an earlier blog post, here we look at the entire system that monitors the roof.
As standard our ETFE cushion roofs are supplied with a state-of-the-art active monitoring system. Through remote diagnostics, the system supplies real-time information on the pressure within the cushions, the local weather conditions, temperature and humidity levels and any faults or changes within the operation of the system to a local LCD screen. It is possible for Architen Landrell (or a designated user) to gain access to the control system remotely which assists with off-site updates or diagnostics in aid of fault finding and can allow minor pressure and performance adjustments.
Continual monitoring allows the system to automatically adapt to avert potential problems. In the event of a problem the control system will automatically try to compensate for the fault; for example, when a drop in pressure occurs the rate of airflow to the cushions will increase automatically. In addition, the fault is logged and displayed on the main controller and relevant air handling unit and an automatic alarm notification can also be sent to a predefined person. The alarm will be raised as soon as a fault is registered.
Want to read our quick guide? Click here
Other posts by Architen Landrell
---