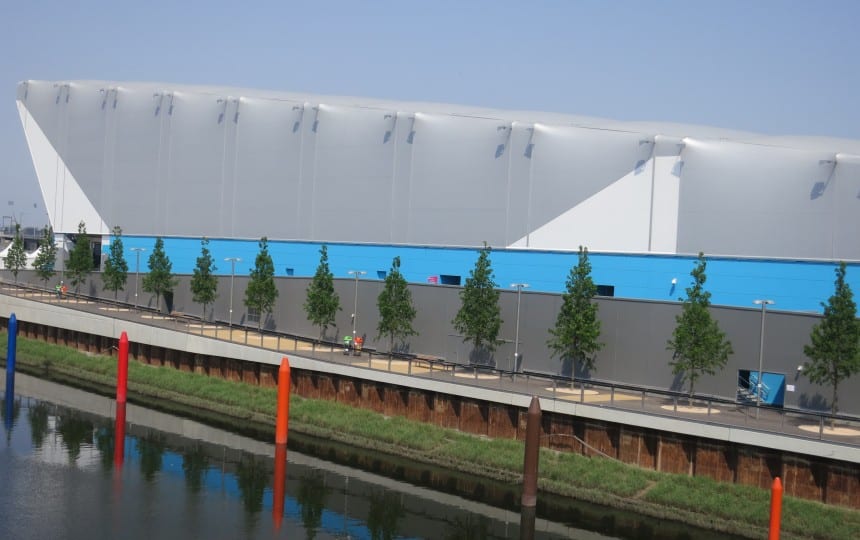 Polyvinyl chloride (PVC) has a wide variety of uses in many different industries, in the tensile fabric industry it is one of the most common fabrics used.
PVC coated polyester is a strong fabric which is often used in temporary structures which need to be demounted and stored often. With an approximate lifespan of somewhere between 25-30 years and offering high levels of translucency and flame retardency PVC coated polyester is a favourable fabric.
With the ability to print on the fabric relatively easily, PVC is often used in projects where branding is important.
Where have we used PVC coated polyester?
Why PVC?
–          An entirely demountable structure
–          2 layer PVC cushions form the roof of the structure
–          Integrated lighting on the exterior
–          Entrance to the arena is branded with London 2012 icons
Why PVC?
–          Heavily printed, branded mobile event structure
–          Features a modular design
–          Double layer membrane allowing for branding internally
Other posts by Architen Landrell
---