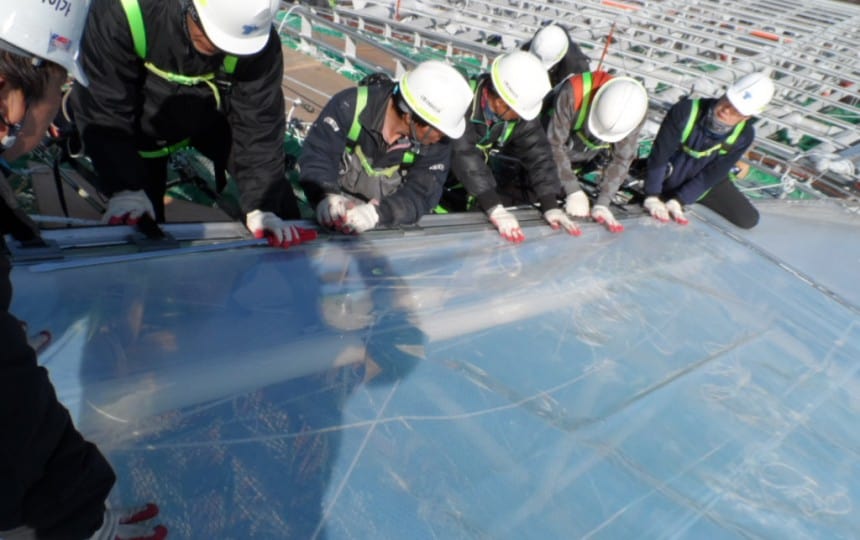 Despite tension in North Korea, the show must go on. Organisers of the Asian Games are pressing forward with the construction of several iconic venues each will be sure to impress the world when the Games start on 9 September 2014.
Architen Landrell, have just recently returned from a site visit to the new Aquatics Centre and can report that everything is looking good and on schedule. Installation crews are currently installing the ETFE cushions and making progress, while our Manufacturing Centre in Wales is busy making the foils and shipping them in sections to South Korea.
When this project completes, it will be our largest ETFE roof installation to date a gigantic 3,000 m2 of coverage.
Stay tuned for more updates and photos of the completed venue. For the project brief, click here.
Other posts by Architen Landrell
---