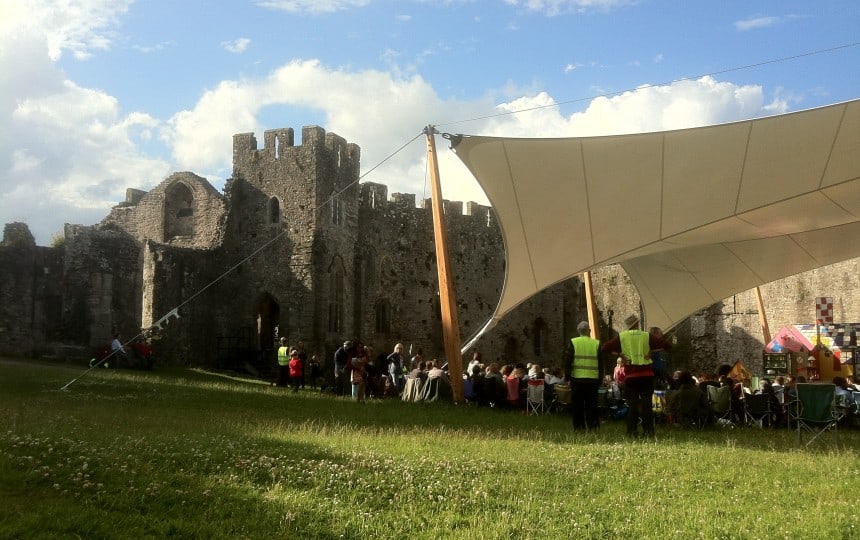 Architen Landrell is pleased to once again be sponsoring the Chepstow Festival 18 June – 20 July.
The Chepstow Festival is a four week-long celebration of Arts and Community where the highlight is experiencing open air theatre performed inside the walls of the Chepstow Castle.  Chepstow Castle is the oldest surviving post-Roman stone fortification in Britain and makes for a dramatic and beautiful backdrop for theatre.
Architen designed, engineered, manufactured and installed a 300m2 tensile fabric structure.  This innovative temporary structure won the 'Outstanding Achievement Award' last year by the American based IFAI organisation.  The modern bright white canopy is supported by glulam timber columns and looks stunning inside the castle.
Perfect for families and a wonderful night out, the Chepstow Festival is one of only a select few venues in Britain, where one can enjoy open air theatre – come rain or shine.
Book tickets and learn about the festival.
Other posts by Amy Richardson
---