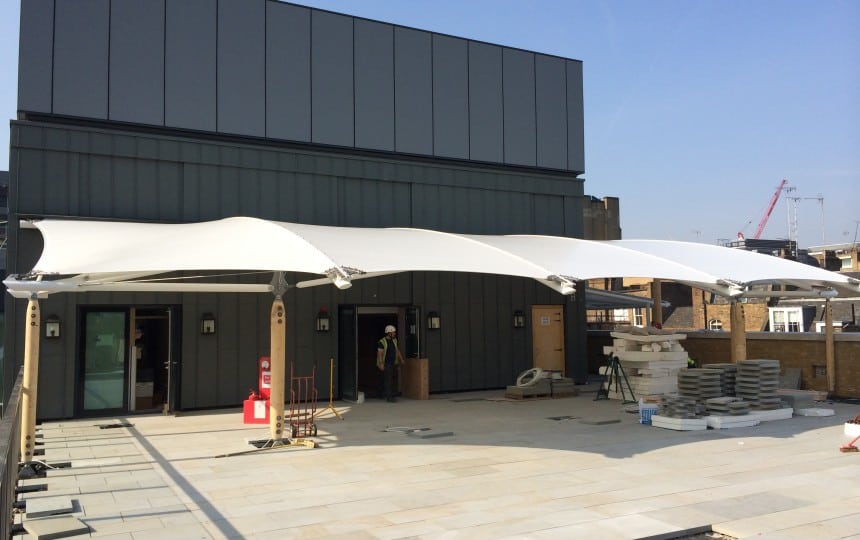 On the roof top of one of the most sought after hotels in Soho is a roof terrace with a 'view to a thrill'.
Ham Yard Hotel is maximising and utilising the roof of their building by creating a partially covered outdoor space for events and hotel guests to enjoy.
Architen Landrell designed, engineered, manufactured and installed the beautiful rooftop tensile fabric canopy. The form features three 5x4m barrel vaults with an adjacent flat canopy measuring 5x3m over a small BBQ area. The structure is partially attached to the side of the building providing 75m2 of shade and dry space.
Tenara fabric was chosen because of its light transmission of 38%. On a rainy day, this space will still be light and airy underneath and dry… thanks to integrated fabric gutters to direct rainwater runoff away from the space and into the buildings drainage system.
Installing on the roof of a building in central Soho was no easy task.  A 55 tonne crane was brought in to lift the steel frame and glulam timber columns four floors up.
Stay tuned for completion photos.
Other posts by Amy Richardson
---