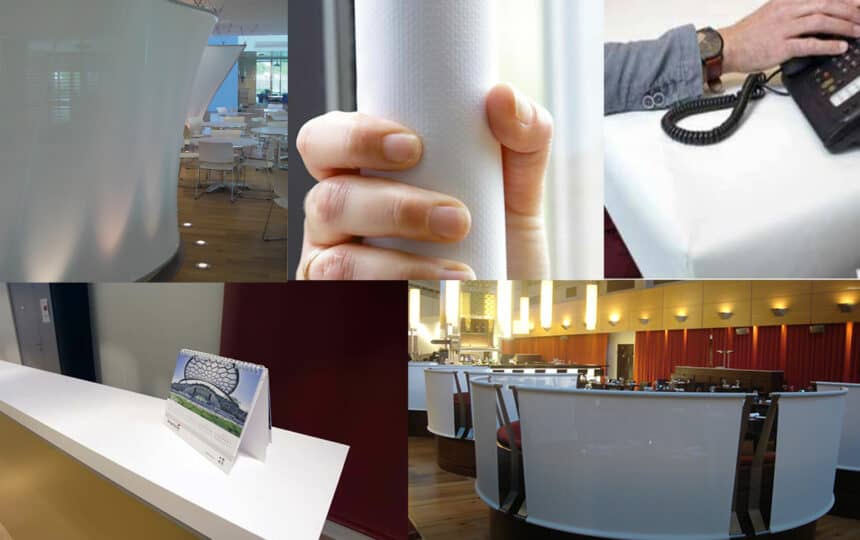 Anti-Viral Membranes: Helping to Fight Coronavirus
Architen Landrell are excited to be able to offer a newly developed Anti-Viral and Anti-Bacterial membrane to help fight the spread of Coronaviruses and other winter germs. Developed by Serge Ferrari, the membrane is a major innovation as part of the fight against Coronaviruses.
Silver particles, which have naturally anti-viral and anti-bacterial properties, have been added into the coating of the fabric to significantly reduce the time in which germs can sit on the surface of the membrane.
Within 15 minutes, the membrane will kill 95% of surface germs, with 99.5% killed within 1 hour of exposure.
Perfectly suited for high traffic areas and public spaces, the membrane can bring significant benefits to schools, hospitals, care homes, offices, shops and transport facilities. Ideal applications include:
Screens
Room partitions
Protective covers for desks, chairs and shop counters
Covers for handles, handrails and door push plates
The membrane also offers all the usual properties of a high quality technical membrane, including:
Durability for high traffic areas
100% waterproof
High levels of fire performance
Lightweight
Easy to clean and maintain
It is important for surfaces to be kept clean to maintain the product's efficiency.
To find out more, call us on 01291 638200
Other posts by Architen Landrell
---