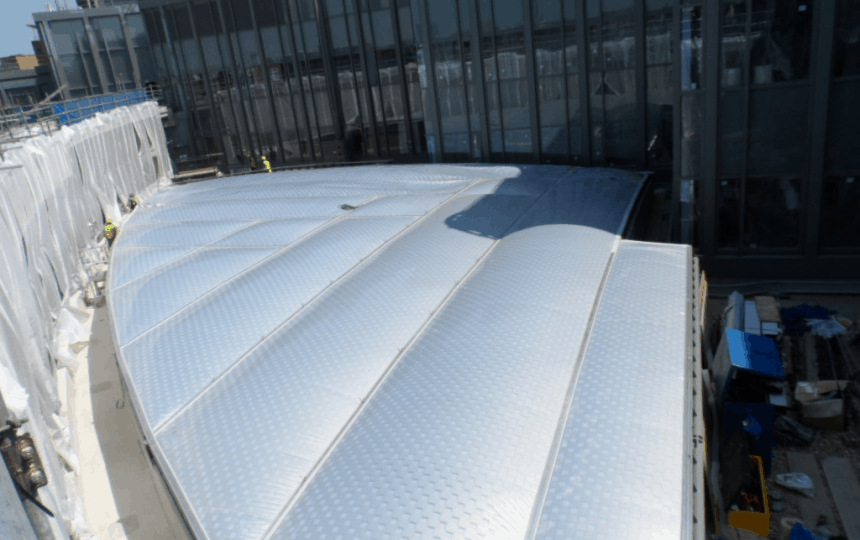 Specialty Fabrics Review published an article about Architen's ETFE System and how it provides an abundance of natural light over the courtyard in the new wing of St Bartholomews Hospital.
In the article, Bruce Wright interviews HOK Architect, Stephen Herbert, about why he chose ETFE over glass.  Here is what he said:
Glass was discounted as an option due primarily to the shape of the atrium roof and the weight of the glass, which would have resulted in very deep triangulated structural members. The contractor, Skanska, was keen for us to develop a lightweight solutionnot only because of the cost benefits but also in terms of ease of construction.
The ETFE solution also has a direct bearing on the ability to control the internal environment. The use of ETFE gave us far more control over environmental factors, with the roof incorporating a tri-foil pillow with inverted fritting, which can be adjusted automatically to increase or decrease the transparency. This allows control of solar gain and glare during the day and light pollution at night
Read the rest of the interview, click here.
For the Project Case Study, click here.
Other posts by Amy Richardson
---