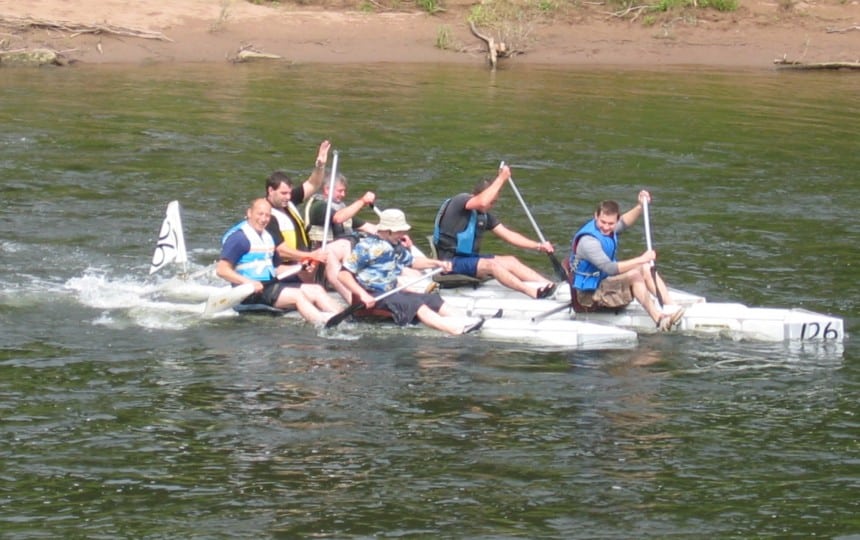 After an admirable effort, the Architen Landrell Rafting Team, for the 2007 Monmouth Rotary Raft Race, finished an impressive 11th out of 70 teams! And bagged themselves the award for Best Business Entry!
The team, captained by Christopher Rowell, and including Ceri Richards, Dan Moreland, Francis Buchanan, Ron Nicholson and Rob Wesloy, made it down the six mile stretch of the river in just under an hour an a half in their company built steel and plastic barrel raft.
It was a brilliant day for all involved. Wed like to congratulate the boys on their success, and warn our competition that plans for 2008 are already in the making!
Other posts by Architen Landrell
---