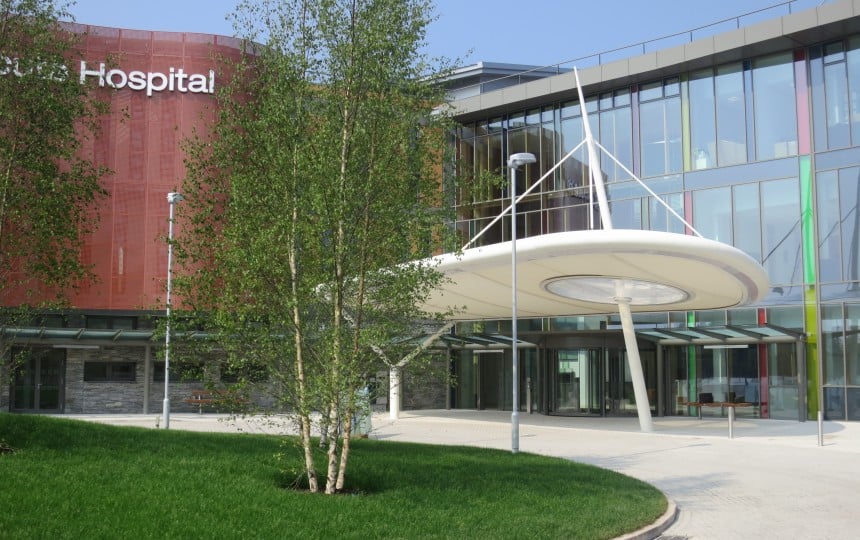 Hospitals are not always associated with pleasant experiences, large concrete ugly buildings can add to the negative feel surrounding them. While exciting, clean and innovative tensile structures cant change the business involved with busy working hospitals, they can make the approach less daunting.
Tensile fabric can be used internally or externally as features or complete structures to create a new and exciting building.
Internally, tensile fabric can be used as features in open atrium spaces to give the building something fun and beautiful for visitors to focus on; making people feel comfortable in the surroundings is important for building like this. Fabric sails, screens or shades can be designed specifically to suit a certain space and can be printed with colours or logos which provide a welcome break to the clinical dcor.
External space is something which many hospitals strive to provide, somewhere for visitors and patients to relax and contemplate enhances the chance of a more satisfying visit. These outdoor areas require zones of shading and shelter even more important with the inclement British weather!! Tensile fabric is ideal for providing cost effective structures and can be printed with information, logos or even inspirational quotes!
Check out our new tensile fabric ambulance canopy at Enniskillen for inspiration.
If you would like more information on using fabric in hospitals feel free to ask us!
Other posts by Architen Landrell
---