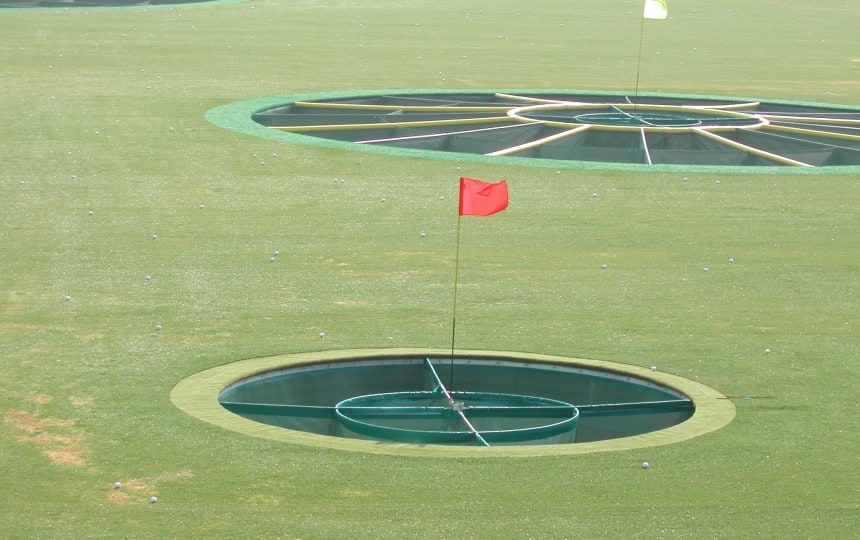 Architen are pleased to have embarked on yet another project with World Golf Systems, owners of the UKs largest golf gaming centres 'Top Golf'; this time manufacturing a series of targets at the two new American centres in Dallas and Chicago.
After installing an impressive roofing canopy at their centre in Watford, Architen Landrell and the golfing company have built up a reliable and lasting partnership which has grown over the years. Now having worked on all three British golf ranges, based in Watford, Chigwell and Addlestone, as well as in the USA and Far East, we are pleased to add yet more to the list by installing a series of targets at the two new American centres.
Top Golf, which is real golf rather than virtual golf, sees the players aiming to score as many points as possible by hitting golf balls into any of the eleven fabric targets on a ten acre outfield. These targets, one of which is currently mid-Atlantic and the other in production here in Chepstow, will be installed later in the year, ready for the grand opening of the two new sites.
Other posts by Architen Landrell
---