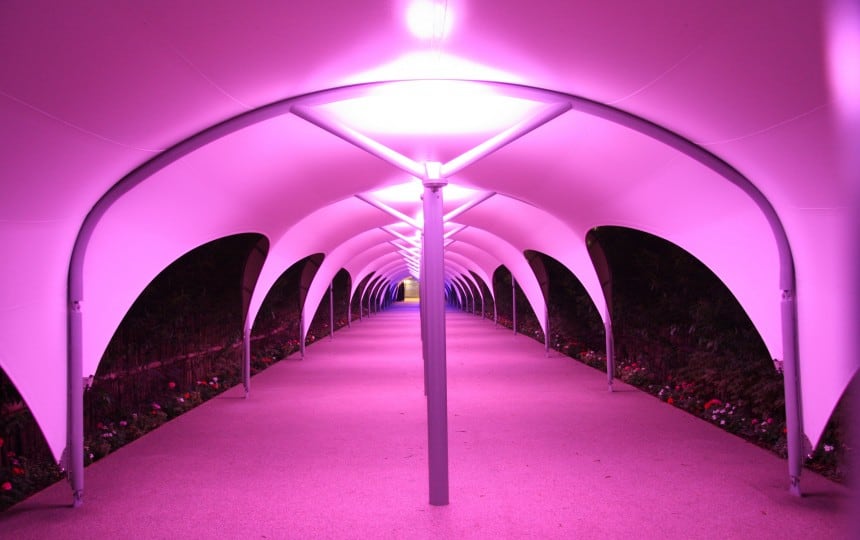 Architen Landrell has won a series of major contracts with the leading provider of entertainment and sporting events, AEG, to install a number of features in the redeveloped Millennium Dome, which is due to open in July of this year.
The development is set to be Europes leading entertainment destination; a city within a city for visitors to enjoy. Created within the vast empty space of the Millennium Dome in Greenwich, and renamed The O2 after its mobile telecom sponsor, the venue will be an entertainment and hospitality experience of a kind never seen this side of the Atlantic before. Planned to stretch far beyond the boundaries of the Dome itself, the city will be open all day and all night and will include cinemas, exhibition space, clubs, restaurants, cafes and bars. The O2 is also an official venue for the 2012 Olympics, hosting both the gymnastic and basketball finals.
AEG and O2 have commissioned a number of fabric and lighting features from Architen Landrell which are to be installed in this epic new venue before its opening in July 2007. Drawing on the expertise of all areas of the business, Architen has been asked to design, manufacture and install a mixture of exterior and interior tensile fabric structures for both practical and aesthetic use. To enhance these structures, and a number of other features around the development, Architen will also install architectural and feature lighting, utilising the most advanced LED and intelligent lighting systems available.
The O2 Dome joins a long list of prestigious entertainment and sports venues which Architen Landrell has worked on.
Other posts by Architen Landrell
---