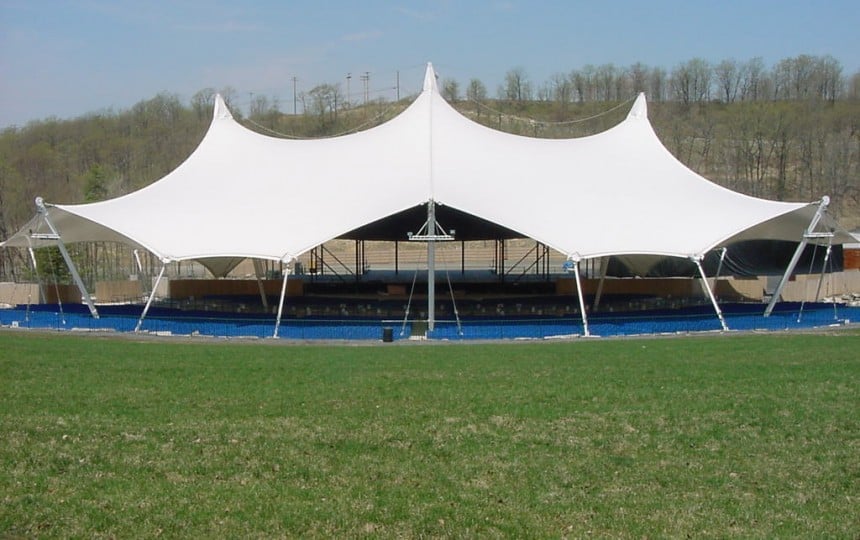 Maintenance is now underway at the Toyota Pavilion in Montage Mountain, Scranton USA.
The structure, which was replaced by Architen Landrell in time for the summer season, is now being modified to cope with the snow loading better a task which would have been done when the replacement canopy was erected but time constraints didnt allow for.
Project Manager Clive Loebenstein-Peckham and Site Manager Sam Phipps are currently out on site to cut four reinforced holes in to the material to allow the snow to fall through. They will also re-tension the structure to keep it looking perfect a regular part of maintenance on a fabric roof.
During their visit, Sam and Clive will also train county personnel to perform maintenance work and inspections on a regular basis. The pavilion is a much loved party of Lackawana County and the pair have become minor celebrities in the area even making the front page of the Scranton Times-Tribune!
Other posts by Architen Landrell
---