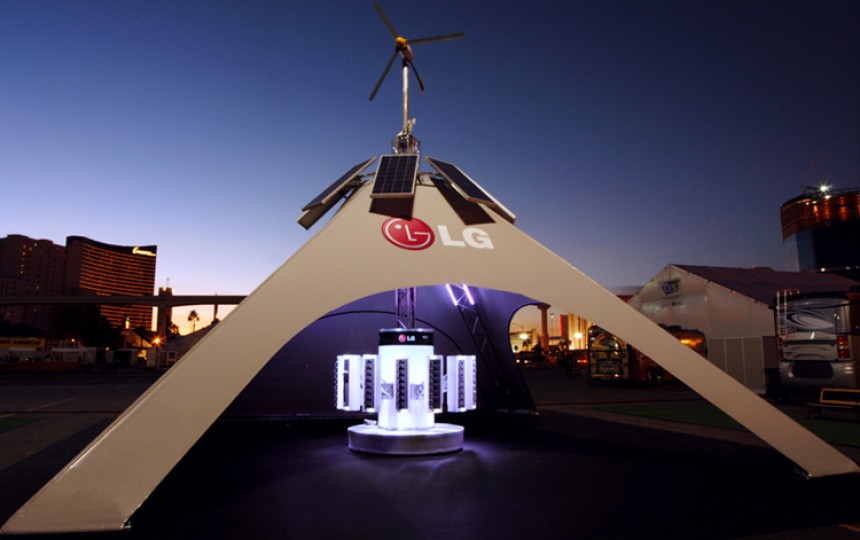 Architen Landrells LG Recharge pod has caused a stir in the environmental world at the Consumer Electronics Show in Las Vegas!
The skypod offers the public a recharge point for their mobile phone which is powered entirely by wind power. Architen Landrell worked with the skypod developers, Got Wind, to produce the fabric cladding to the main frame.
Its the very first charge of its kind and Architen Landrell are proud to put their name to something so green and forward thinking! We hope there will be plenty more skypods in 2009!
Other posts by Architen Landrell
---