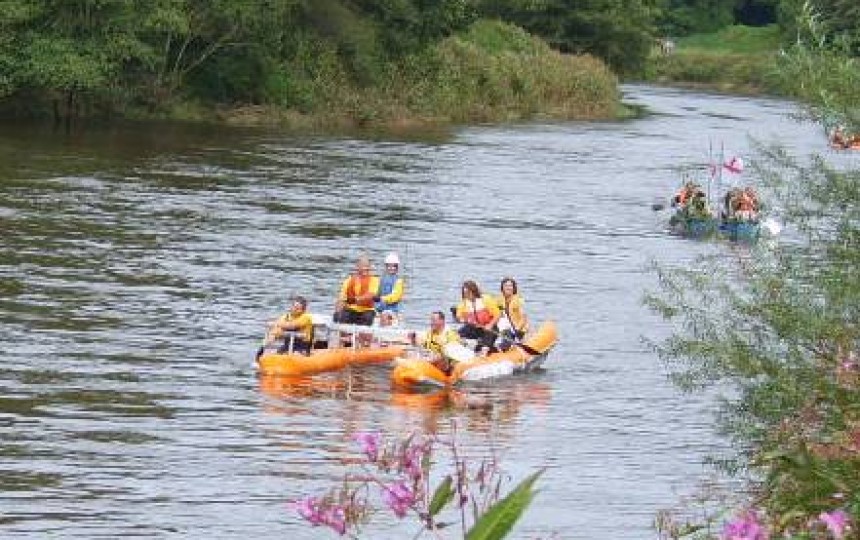 The Monmouth Rotary Raft Race is always guaranteed to be a good day out and the 2009 competition was no exception!
The annual charity event is a highlight of the Architen Landrell social calendar and staff worked hard to put together a raft capable of winning the race – made of aluminium and inflatable PVC tubes the raft had the makings of a light, fast and agile vehicle!
This years team, Blazing Paddles, were raring to go after the previous years race had been cancelled due to bad weather, and the oarsmen (and women) were as competitive as ever. Good weather and a fast flowing river were on our side, but an early problem with the inflatable float meant that the team lost time (and some stability!).
Despite the problems, Blazing Paddles flew across the finish line in a record best time of 1 hour and 8 minutes and narrowly missed out on a prize.
Well done to everyone involved!
Other posts by Architen Landrell
---