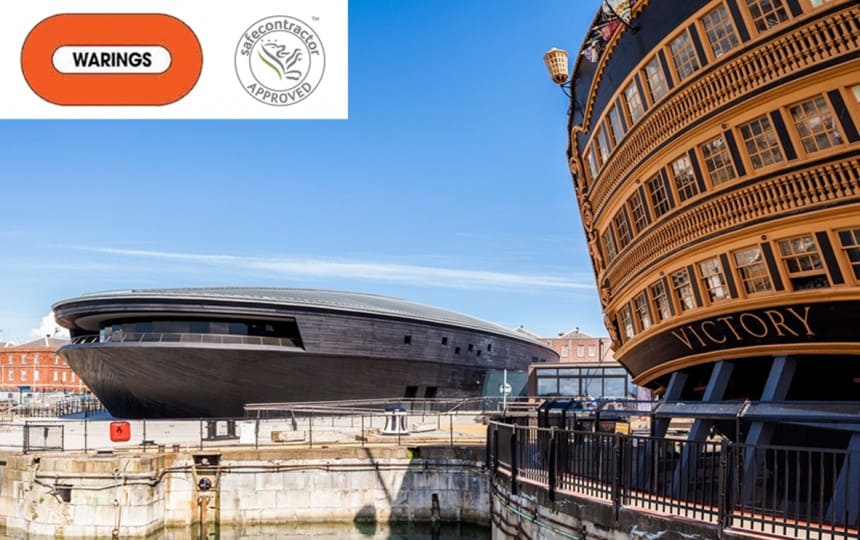 Architen Landrells excellent Health and Safety practice has been officially recognised by Warings Construction!
Working on site at the Mary Rose, Naval Base in Portsmouth, Warings Construction rewards excellent subcontractor health and safety records on a monthly basis. As with all sites, our project management and installation teams have worked hard to ensure a flawless health and safety record and to provide timely and accurate health and safety information to the Main Contractor.
The Supplier Site Safety Behaviour Award was presented by senior Warings staff to Ben Thomas who represented the Architen Landrell team.
Well done to everyone!
Other posts by Architen Landrell
---