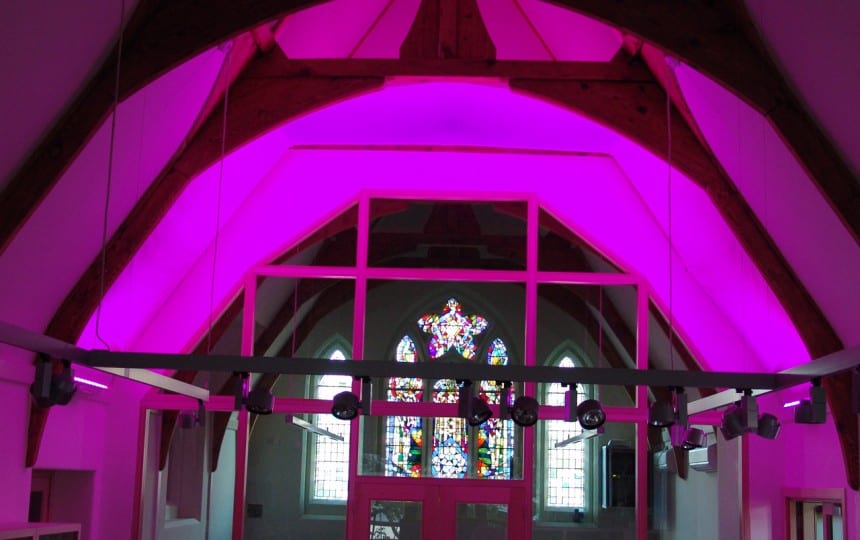 Architen Landrell have supplied 60 linear metres of Heytex 2313 fabric to international lighting designer Graham Festenstein for the Alingsas Lighting Workshop in Sweden.
The Alingsas architectural lighting design workshop has been running in Alingas, Sweden since 1999. The workshop is run by 6 international lighting designers who will each have a group of up to 12 participants working with them. They will each be given a predetermined space and tasked with designing, manufacturing and installing an alternative lighting solution for it.
The projects for this years workshop are; The Railway Underpass, The Housing Estate, The Three Bridges, Plantaget Park, The White House and The Waterside.
Architen Landrell are sponsoring this years workshop by providing the fabric for The Waterside in the centre of Alingsas which is being designed by Graham Festenstein from London. The market place in Alingsas forms the centre of the little town which is divided into two spaces by the river flowing through it. The two spaces are linked by a pedestrian bridge and a traffic crossing.
Once the concept has been designed it will be installed by the team working on it and will remain in place for 5 more weeks as an exhibition for the public during which time between 75-80,000 people will visit the exhibition.
We are thrilled to be providing the tensile fabric for the prestigious Alingsas Workshop and are eager to see the final structure. said Lance Rowell, Managing Director of Architen Landrell.
Other posts by Architen Landrell
---