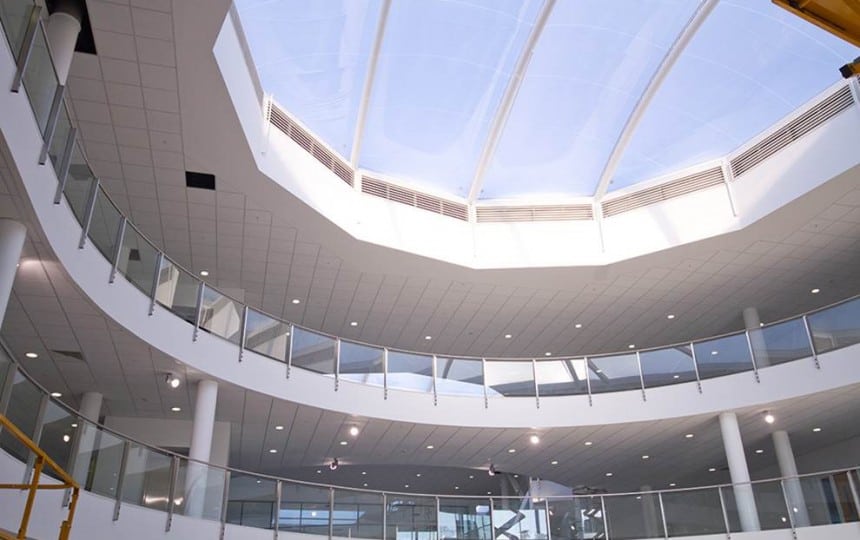 Four months ago, Bushey Academy opened its doors featuring three inflated ETFE roofs sun drenching offices, the library and cafeteria.
In addition to inflated sky lights, the Academy also has an ETFE covered walkway, creating a dry place for students and faculty to move between classrooms.
Having recently been on site, we can report that the school is bright & airy even on a cloudy day. The result is a tremendous success, reducing the need for overhead lighting and saving power and resources for Bushey Academy.
At Architen Landrell, we speak to architects on a daily basis across the globe and ETFE is one of those design trends that is here to stay. Currently, have several ETFE projects being installed in London and South Korea, with more on the books for the UK.
For the full project brief on Bushey Academy, click here.
Other posts by Architen Landrell
---